---
Life does not have to be turned upside down by ongoing physical symptoms and health issues
---
If you or a family member have a new or on-going illness, you may be feeling scared, overwhelmed, frustrated, sad, and angry. It can feel as if the world that you knew is now changed forever.
You may be asking:
How will I ever get used to this?
How can I deal with these emotions?
How do I talk to friends and family about this?
How will I ever be able to deal with the stress of illness?
How will I manage the physical symptoms such as pain, fatigue and insomnia?
Given everything going on in your life, it is understandable that you are feeling this way. Having support and good coping skills can help improve your sense of well-being and regain a sense of control so that you can experience a more fulfilling and meaningful life - no matter the issue.
Integrative Health and Healing is dedicated to helping you regain your balance. As a health psychologist, I have extensive experience working with those with medical conditions and their families. I recognize that illness and physical symptoms are stressful and that "stress" makes everything worse! I use well researched cognitive-behavioral therapy to help you learn the skills to manage your symptoms. Whether you're looking for extra support and guidance during difficult times or are interested in learning strategies to reduce stress and improve your quality of life, Integrative Health and Healing can help you to achieve your goals.
Call today to schedule an appointment!
---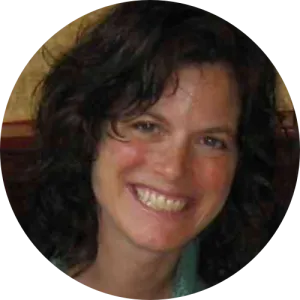 Amy Robinson Ikelheimer, PhD
Licensed Clinical Psychologist
Dr. Amy Robinson Ikelheimer is a clinical psychologist with specialized training in Behavioral Medicine and Health Psychology. Read More

---